︎︎︎Back
ARCHIPELAGO
26-metre woven installation at the HQ of The Council of The European Union, Brussels
26-metre-long tapestry
Archipelago
was unveiled in the beginning of July, 2019 at the Europa building, Council of the European Union, in Brussels, in honour of Finland's third presidency of the European Union. The work was developed and produced in the Textiellab: the professional workplace for experimentation and innovation in the
TextielMuseum
in Tilburg. The tapestry will be on display in the Europa building until the end of December 2019.
The tapestry comprises 18 separate woven sections that are joined together to form an imposing work that measures two metre wide and 26 metres long. The piece depicts an abstract image of the Finnish coast and its flora and fauna. The shapes reflect Finland's nature and landscape: from microscopic details of leaves and rhythmic structures that are reminiscent of water, to decorations inspired by flowers.

The process took more than six months to finalise from early drawings to actual weaving. Saksi was working and experimenting closely with the textile developers and yarn specialists from the TextielMuseum to find the best material combinations for this project. He wanted to achieve a three-dimensional, relief-like results on the surface and was using a special material that is swelling up when it is steamed with hot air. For sustainability reasons, Trevira CS yarns were used for their recycling and fireproof qualities and mixed with recycled yarns made of PET plastic bottles. The woven pieces were finally framed, shipped to Brussels and eventually installed on the 3rd of July at the Forum Hall of the Europa Building, where it's standing until the end of December 2019.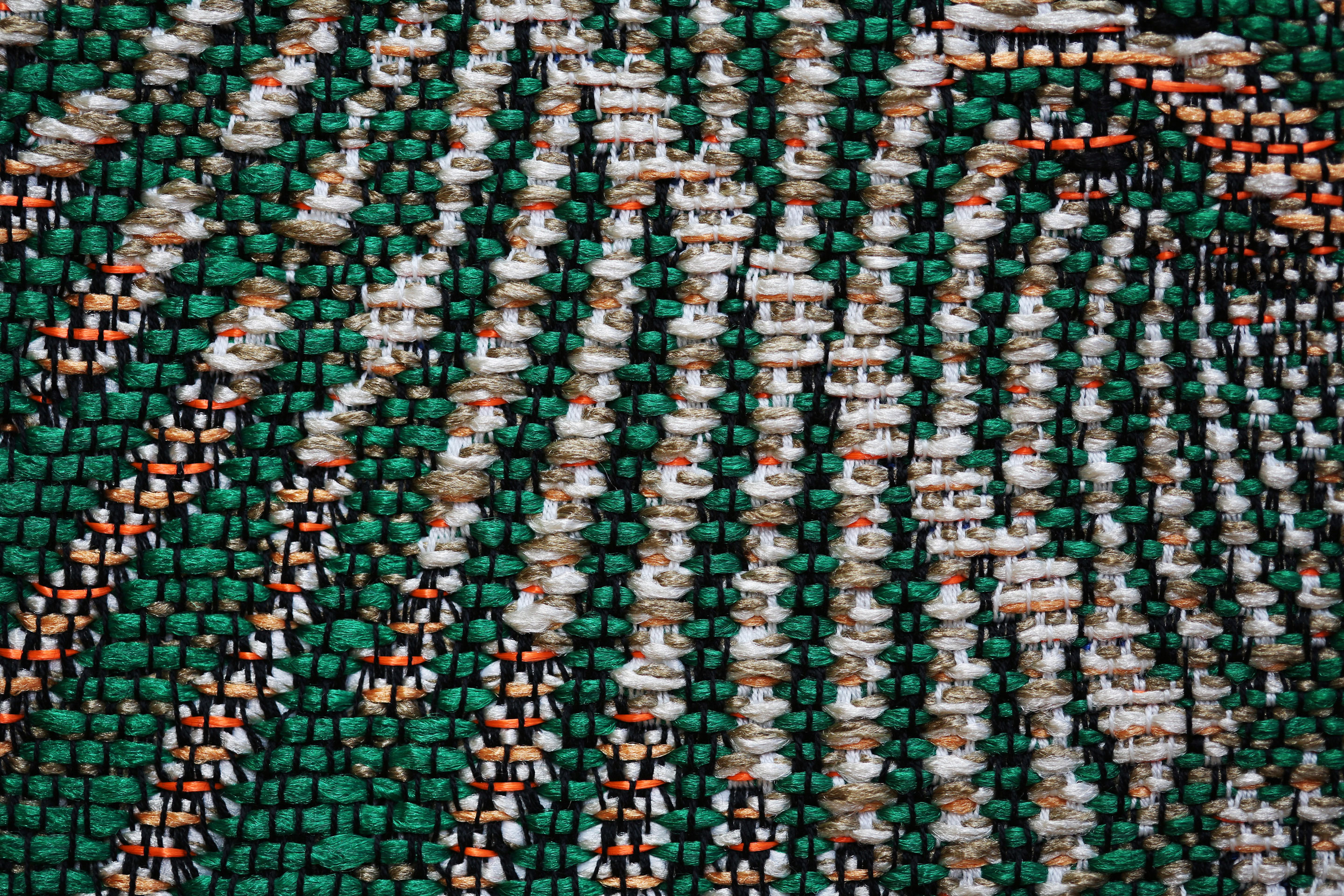 ︎︎︎Back